Lenovo frp tool is an amazing factory reset protection bypass tool for all Lenovo smartphones. It will work if your phone has an operating system android marshmallow 6.0 or higher. Here we are going to explain how to remove FRP with the tool.
How to remove FRP with Lenovo frp tool
 If you had to do a Hard Reset on your Mobile, you would surely get a surprise when you start again. It asks you to log in with the account you regularly use if you do not remember the account or you have simply purchased your second-hand mobile phone. You will find a big problem. You will not be able to use your phone or make calls! That is due to Google's anti-theft protection. Fortunately, there are several methods to ignore the protection of Google accounts.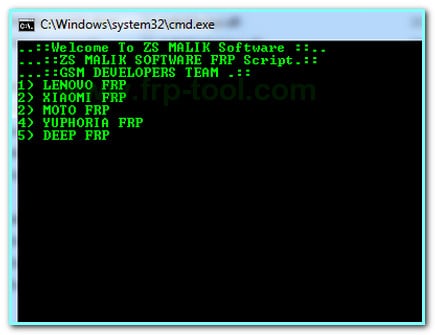 Installation method:
Lenovo frp tool is a Windows computer application that allows you to unlock the FRP lock of the Android device. It is compatible with Lenovo smartphones. Before using the tool follow the installation method.
Download the Lenovo frp tool zip from the given link and extract it with WinRar. Run the setup file and install it on the PC. It supports all windows. Try to use the 32-bit operating system. Check the user agreement and finish the installation process. Now we go for removing the FRP lock.
Lenovo Frp Tool with full information in the future
Lenovo FRP (Factory Reset Protection) tool that may or may not exist in the future. However, I can provide some general information about FRP tools and how they work.
If a Lenovo FRP tool were to exist in the future, it would likely be designed to help users bypass the FRP lock on their Lenovo devices. This could be particularly useful for users who have forgotten their Google account credentials or have purchased a second-hand device with an unknown password.
The tool could potentially work by using a combination of software and hardware techniques to bypass the FRP lock. For example, it may involve connecting the device to a computer and using specialized software to modify the device's firmware or bootloader. The tool may also include instructions and guides to help users navigate the FRP bypass process.
However, it's important to note that using unauthorized FRP tools can be risky and may cause permanent damage to the device. It's always recommended to seek professional assistance or use official tools provided by the device manufacturer to reset the device and remove the FRP lock.
In addition, the availability and use of FRP tools may be subject to legal regulations in certain countries. Users should always ensure that they are using authorized tools and following applicable laws and regulations.
In conclusion, while I cannot provide specific information about a Lenovo FRP tool that may or may not exist in the future, it is important for users to exercise caution and seek professional assistance when necessary to avoid potential damage to their devices or legal issues.
Bypass FRP:
Connect your Lenovo phone to your PC. Use a good quality USB cable. Open the FRP tool and follow the instructions which you will see on the computer screen. Click on the remove Google account button. Wait for a while. Hope that you successfully remove the FRP lock.
Download:msm download tool crack
Password: Technical Computer Solutions
Download mirror Link→Lenovo frp tool
Final thought,
Read the terms and conditions carefully before using the Lenovo frp tool. There is no risk of losing data and bricking the phone. It is the latest version and downloads the tool from here.